2022 furniture models are specially prepared for you by Belusso. You can visit Belusso in Modoko Mobilya Çarşısı.
Furniture models that help you create living spaces are in a constant change and development as a result of our planet, which changes every year. From sofa set models to TV unit models, from dining room sets to corner sofa models, all home decoration products and 2022 furniture models change with this change. In addition to furniture models, changes in home decoration also change according to the latest trend and fashion.
For example, our TV unit models or TV stand models, which are the furniture models we use most in home decorations have changed a little more in 2022 furniture trends compared to their current ones. We can say that, the modern air that dominates the 2022 TV unit models is a little more than in previous years.
What awaits us in the TV Unit Models of the 2022 Furniture Season?
The biggest change in the modern tv unit models that come to the fore in 2022 tv unit models is the understanding that "tv unit models are not only decorative furniture, but also functional furniture". TV unit models designed and produced with exactly this motto; It takes its place in our homes with the options of fireplace.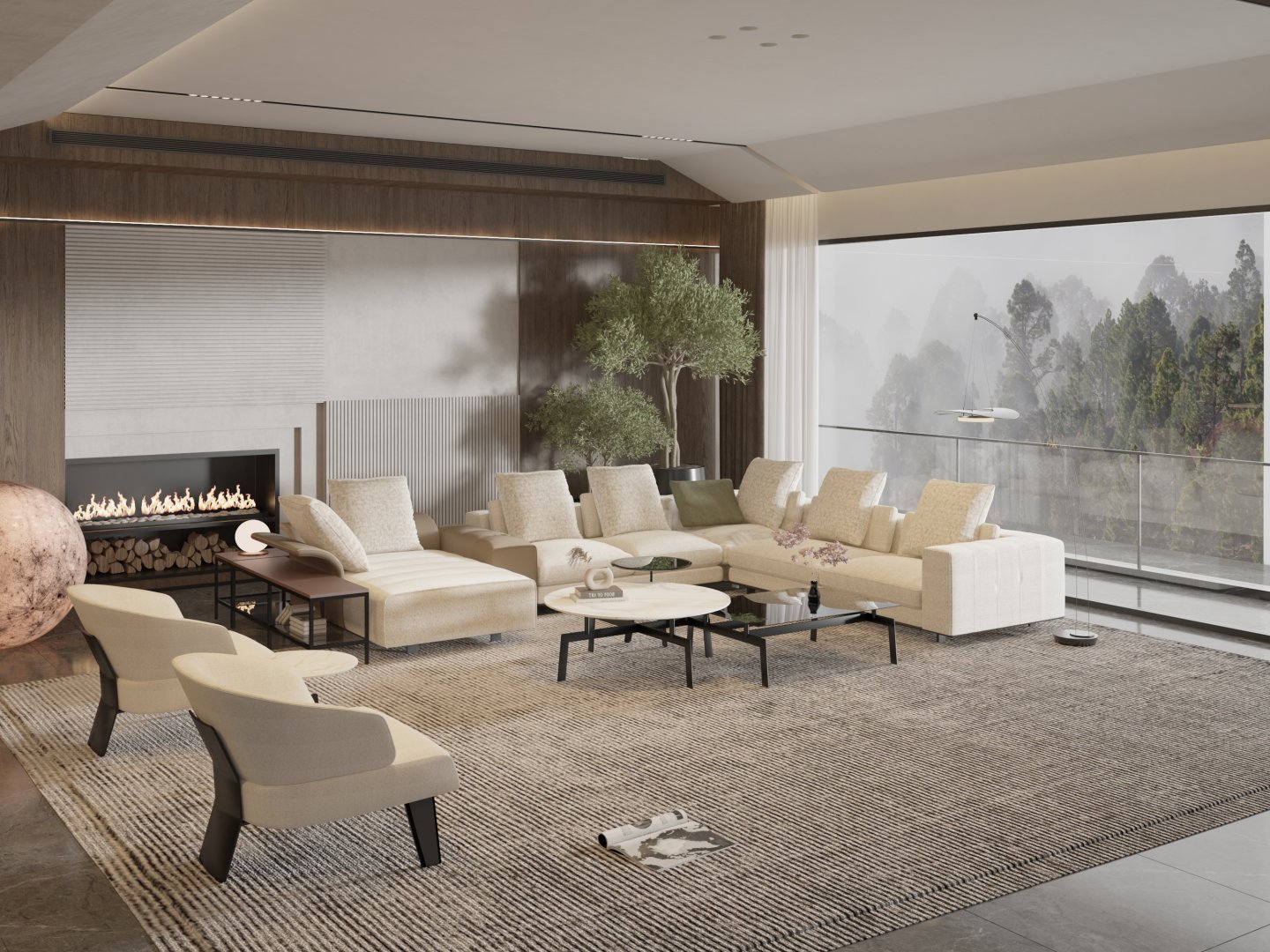 Whether you want electric fireplace tv unit models or decorative fireplace tv unit models, both of them will be the most unique designs of the 2022 furniture season.
Belusso Mobilya Touch in TV Unit Models
Belusso Mobilya, which continues on its way to become the most famous furniture brand in Turkey in the field of modern furniture, is a decoration-furniture company that has developed itself in the field of decoration project. Providing service in Modoko Mobilya Carsisi, Belusso Furniture determines 2022 furniture and 2022 decoration trends with its design tv unit and tv stand models.
You Can Contact Belusso for All Decoration Products and Furniture Models
Decoration examples, which should be seen as a whole, lead to a perfect appearance when made in a holistic sense. Belusso Mobilya, which set out with exactly this understanding, also realized trend-setting designs in 2022 sofa set models and 2022 corner sofa models and presented them to you in its Modoko store.
Belusso Mobilya, which designs completely personalized sofa sets and corner sets, will also bring your living spaces to a perfect quality with its interior architecture support.This Istanbul furniture store, which carries out sales and design based in Istanbul, sends furniture to all over Turkey thanks to its wide transportation network.
A Success Story: Ramazan MACİT
Ramazan MACİT, who brought the best examples of Italian Furniture style to Turkey with his designs and management experience, has become a person whose name has been mentioned recently. Ramazan MACİT , who plans to continue the success he achieved last year with 2022 Furniture Models. Continues his work at Modoko Mobilya Carsisi, 3rd Street No:223.