Marble patterned dining table models are at Belusso Furniture with their custom design options and affordable price advantages
Wooden dining tables have come to the fore recently, but especially in these periods when the 2021 furniture models came to the end and started to repeat itself, marble started to show itself in furniture models. It seems that it will continue to show itself in 2022, too.
However, when we look at it, especially marble dining tables can cause big problems or it can be seen as a very worn furniture when not used correctly. For this reason, people prefer furniture models that are not real marble but have marble patterns in their homes, especially in their dining rooms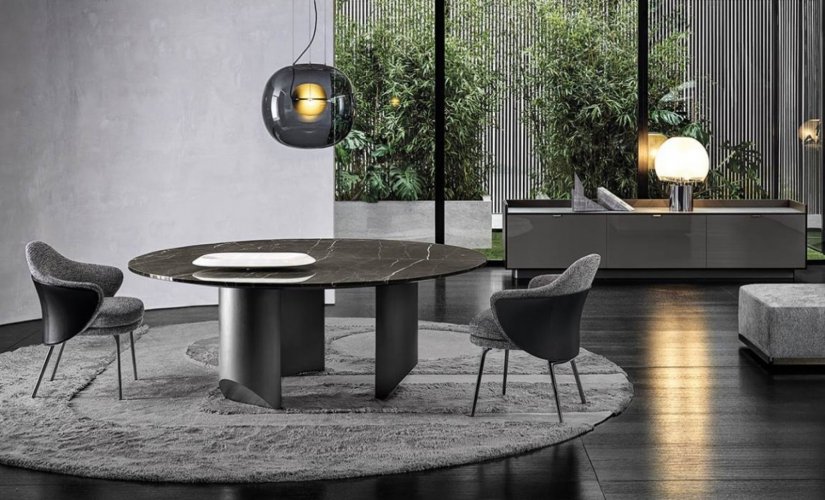 What are the Disadvantages of Marble Dining Tables?
Although marble dining tables show that you have a very stylish and aesthetic style, we can say that the use of marble is much more difficult than wood and other materials.
Marble dining tables are a piece of furniture that requires careful handling and needs to be cleaned regularly. It can be easily scratched by a direct blow and especially easily affected by hot substances. In addition to these, since marble dining tables are quite heavy furniture, it will be difficult to move them from one place to another.
However!
Furniture designers and manufacturers have brought the use of marble to the most minimalist level and have brought the marble pattern to every part of our lives. For example, marble patterned tables are much more useful and more affordable than real marble dining tables.
You can contact us for detailed information about the marble pattern table models that can be specially designed for the person produced by Belusso Furniture.